Emhart Glass commissioned us to write a corporate history to celebrate their centenary in 2012.
We developed the text based on face-to-face interviews with executives, original research and archive material.
The history was published as a 100-page full-colour hardback book, and we also created a condensed version for the video below.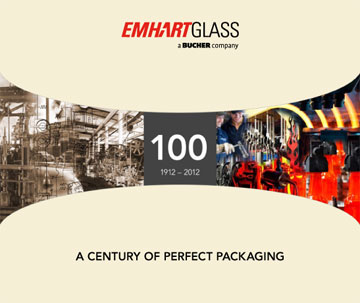 Client
Emhart Glass SA (now Bucher Emhart Glass SA)
Media
History book
Video script
Key aim
Recount the 100 years of a multinational company's history
What they say
Thank you ABC Copywriting – always there to support us.
Marlen Debrot
Group Communications Manager, Bucher Emhart Glass