Shaping Norfolk's Future needed ten snappy messages encouraging business leaders to relocate to Norfolk, each focusing on a different aspect of the county.
We developed the content in partnership with SNF executives and leading local agency Brand Experience.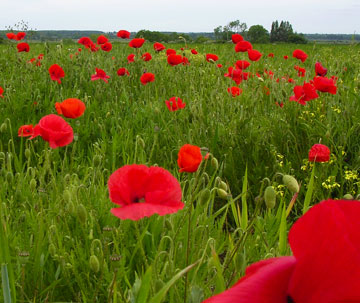 What we wrote
Norfolk is the business… for better margins
Base your business in Norwich and you could save 75% on office premises compared to London, or 50% compared to Cambridge. Wage costs are highly competitive too.
Doing business in Norwich means lower overheads that will enhance your bottom line year after year.
Norfolk is the business… for business connections
Norwich is well connected. Reach Paris and Edinburgh and international hub Amsterdam by air in about an hour, or be in London in under two hours by rail.
Business thrives on connections, and Norwich has the links you need to be a player on the big stage.
Norfolk is the business… for sustainability
Norfolk leads the way in sustainable development. The University of East Anglia is home to the Tyndall Centre, a global research hub that brings together scientists, economists, engineers and business leaders to work together against climate change.
Protecting the planet is vital for us all, and green legislation is making increasing demands on business too. Invest in your own future by choosing a location where sustainability really matters.
Norfolk is the business… for hearts and minds
People like Norfolk. They come here, from all over the country, and they stay here – for the opportunities, the lifestyle and the setting. Graduate retention rates are among the country's highest, with over 40% of University of East Anglia graduates choosing to live and work in Norwich.
The best business location is where your people want to be. Choose somewhere with the power to attract and inspire talented, ambitious individuals.
Norfolk is the business… for the best of old and new
Yesterday and today come together to stunning effect in Norwich. Modern landmarks such as Norman Foster's recently expanded Sainsbury Centre, Michael Hopkins' Forum and the new Chapelfield shopping centre sit comfortably alongside an incredible 1500 historic buildings, including two cathedrals and a Norman castle.
Norwich's architectural heritage is a powerful symbol of the outlook of city and county – justly proud of its roots, but with a tradition of forward thinking and progress.
Norfolk is the business… for a breath of fresh air
Norfolk's peaceful landscape and famously wide skies will bring new clarity and calm to your thinking. Beautiful countryside, wonderful beaches and the unique Broads offer a wealth of options for outdoor pursuits, exploring or just relaxing.
Make your home outside Norwich and you'll be at your city desk in minutes every morning and escape to the country every night. Or, if you choose a base in the city, you can still reach everything the countryside has to offer with ease, including the coast in under an hour. Choose Norfolk and change 'work-life balance' from an empty phrase into a wonderfully fulfilling reality.
Norfolk is the business… for culture and the arts
Norfolk's vibrant cultural scene grows bigger and better every year. There are great rock and pop concerts at Norwich's three music venues, and seven regular festivals featuring everything from animation and creative writing to food and music. The Castle Museum and the Sainsbury Centre house nationally recognised art collections, and the newly redeveloped Cinema City offers the very best in independent cinema.
Such a strong local culture enhances quality of life for everyone who lives and works here, as well as providing great opportunities for sponsorship and corporate events.
Norfolk is the business… for finance
The most significant financial centre outside the City of London is Norwich, where one in three of the employed population works in financial services. The city is the largest centre for general insurance in the UK.
If your business has a financial focus, or serves clients in the industry, Norwich can open up a valuable reservoir of knowledge, talent and connections.
Norfolk is the business… for health and life sciences
Norfolk is home to one of Europe's largest concentrations of research in health, food and environmental sciences on a single site. Norwich Research Park, a world-leading scientific R&D cluster that employs over 9000 people, recently attracted investments totalling £350 million.
If you want to build links with experts and researchers in these rapidly developing fields, choose a site where you can meet and work face to face.
Norfolk is the business… for creativity
The creative industries are thriving in Norfolk. Employment in the media sector is 20% more than average for the UK, while Norwich School of Art and Design is recognised both nationally and internationally for excellence in the visual arts.
Choose Norfolk and tap into a vibrant community of creative talent.
Norfolk is the business… for engineering and marine
Norfolk is home to 1000 engineering and marine businesses, employing 10,000 people with a hugely varied range of expertise and capabilities.
Rural Enterprise Valley is a multi-million pound investment project to support engineering businesses and motorsport. It includes the state-of-the-art Hethel Engineering Centre, offering flexible workspace and business support for young engineering firms.
Norfolk has all the right resources for engineering firms to move forward rapidly and effectively.
What they say
The MessageBank project was challenging, involving steering a committee through discussions and suggestions, producing many drafts before general agreement was reached.
Tom is able to rise to such occasions because in addition to being an accomplished copywriter he is intelligent, professional and measured – a very useful person to have on your side.
Judith Cousins
Client Services Director, Brand Experience