Terrible tone of a truculent Tory
To see how tone of voice can carry meaning in itself, you don't have to look further than eurosceptic Tory MP Jacob Rees-Mogg.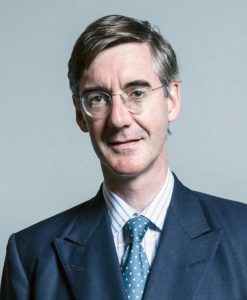 With his glinting specs and cavernous suits, Rees-Mogg looks like the puniest undertaker in Owl Town. In reality, he's younger than both Kylie and Keanu. But it's the way he uses words that really seals the deal.
'It is of considerable importance that politicians stick to their commitments or do not make such commitments in the first place,' he writes in his long-awaited no-confidence letter. 'Regrettably, this is not the situation.'
Or, in half as many words: 'If politicians make promises, they must keep them. Sadly, that hasn't happened here.'
The verbosity is no accident. High-flown formality is one of Rees-Mogg's key brand values.
By adopting the pedantic, meandering style of the family solicitor, he makes himself sound 'professional' – correct, impartial and probably too technical for us. And if he comes across as unbearably patronising, at least we know all of this is for our own good.
In reality, half of what Rees-Mogg says is complete rubbish – for instance, when he sings the praises of a so-called 'WTO deal', or claims to have an easy solution to the Irish border that nobody else has managed to work out.
But because he spins his lies in the patient, reasonable tones of a Sir Humphrey, he gets the benefit of the doubt. On a topic fraught with half-truths, his 'explanations' go unchallenged by a compliant media.
No doubt, some will object that politics isn't marketing, politicians aren't brands and not everything people do is calculated for public effect. But if a brand is a promise of value, and voters choose between the promises they believe, then politics islike branding, to some extent. And the use of words is a big part of how brands express their promises.
Truly, it ain't what you say – it's the way that you say it.
Tags: Brexit, eurospectic, Irish border, Jacob Rees-Mogg, WTO