My greatest blogging hits (and misses)
Do you blog? If you do, you'll know what a funny old game it can be. Not so much the writing itself – although that certainly raises issues – but the reception that the writing gets.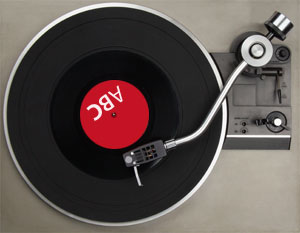 There are many reasons to blog. First and perhaps foremost, there's the need to unburden yourself. Then there's the professional imperative to show everyone how clever you are. But there's also a third motivation: the naked, yearning hunger for approval from your peers.
Two out of three ain't bad, but you do feel a bit bereft if your post gets a tepid reaction. Trouble is, in my experience, it's almost impossible to write a popular post by sheer force of will – or, indeed, identify one once it's written. Three years into my blogging career, I'm no closer to knowing which posts will soar and which will sink.
Those with no understanding of pop music often claim that 'anyone' can write a chart hit. True, a journeyman can turn out a serviceable melody with technique alone. But creating a truly expressive, genuinely popular song is something else.
In blogging terms, I'm probably more Paul Hardcastle than Paul McCartney. But I've still had a few power plays in among the potboilers. Here they are, along with the experimental B-sides that only my staunchest fans still listen to.
The hits…
…and the misses
But the top turkey is undoubtedly a post I've deleted since publication. It escalated an argument originating on Twitter, leading to disaster for the other party and deep regret for me. All I can say is think before you publish – as Benjamin Franklin said, 'whatever is begun in anger ends in shame'.
Tags: blogging